PREPARE THE HAIR FOR MAXIMUM VOLUME
Get Thicker, Fuller Looking Hair
THIQUE Hair Loss Treatments for Women feature Amazonian Copaiba Oil Complex that soothes the scalp and builds hair proteins to resist breakage and further hair loss. Natural plant extracts and the purest essential oils promote scalp cell renewal, making room for thicker hair growth. Hair looks thicker, healthier and fuller – naturally.
BECAUSE HEALTHY, THICKER LOOKING HAIR STARTS AT THE SCALP . . .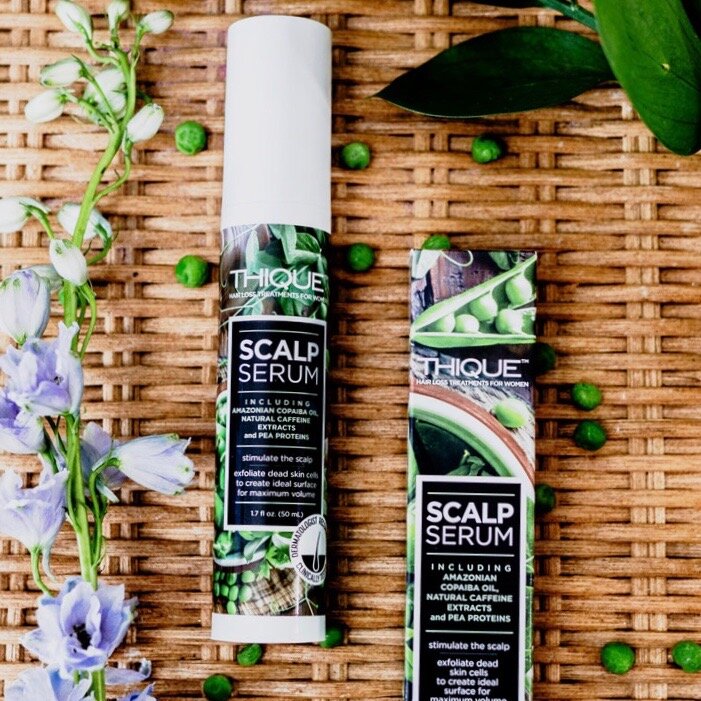 Create the ideal surface for maximum volume with THIQUE Scalp Serum
THIQUE's Scalp Serum's unique, advanced pea protein formula exfoliates dead skin cells gently, preparing the hair for healthier hair growth.
Follow us on Instagram @thiquehaircare for the latest tips on healthy living and recommendations for thicker, fuller looking hair!